About
Our People Our Community Our Rights, A Page Free from Bullying, Religious Hate, Hate, Sexism, Homophobia and Racism
Description
Our People Our Community Our Rights, A Page Free from Bullying, Religious Hate, Hate, Sexism, Homophobia and Racism + we try to non-bias politically but we do lean left in our views on our page. Feel free to Private Message us in our inbox and we will be more than happy to answer your requests and questions as best as we can...
There are over 7 Billion People on this Earth and we all have to share the world un-equally at times, so in order to help out a vast area of society like the LGBTQ Community there are times when people need to be heard!
So in order to Follow the Page, Click the
Like Button
at the Top of the Page once liked you are now Following us through your news feeds!
Any Homophobic comments or Personal Threats to our page will incur an instant BAN, we give fairness to every individual who wants to speak out and have a say but be also want to be respectful of others, we as admins will intervene and have our own say and you may disagree with our line of thought to your comment or semi-attack on any post or any person on the page, we also here at WOGP have no restrictions on posts as our forum is open to all ages 13+ as every person should embrace diversity in this world we all live in today.
Our page features - debates, polls, funny pictures, inspirational quotes, WOPGNews (Blog), colorful food, debate the odd religious debate on religious people/groups attacking our LGBTQ community.
We do our utmost to tag images that come from other sources with their logo's as its only fair for a share-4-share amongst all groups/pages, if upset you or hurt you in anyway or feel that we posted something that was against your views please Message us privately other than post your anger or Un-liking our page and we can do our best to remedy our cause.
Thanks for reading from the team here at WOGP!!! :-)
---
Powered by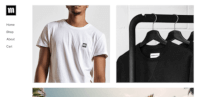 Create your own unique website with customizable templates.