On Wednesday in the UK in a small town called Luton in Bedfordshire which is the smallest district compared to Bedford and Central Bedfordshire two male radio DJ's from BBC Three Counties took it upon themselves to do a little gay experiment with holding hands in public in the ever growing conservative town of Luton even though its a safe Labour seat.

Putting politics aside as this experiment was indeed a way to help with the ever ongoing divide from some of the judgmental public in Luton with a stigma still out there that homophobia still exists in the UK.

Still today you think that homophobia is the thought process and fear of gays from conservative Christians spouting out religious verses of hate, but no, even people without the use of religion can still be homophobic when two men holding hands in public is wrong and disgusting. As quoted in the video that the DJ's that is Ian Lee and Justin Dealey (pictured) who were not afraid to do this experiment and see for themselves how some ordinary gay couples deal with a daily stigma towards them in the public with holding hands. Remember if no one bats an eye for heterosexual couples holding hands in public so why with the constant stigma towards homosexual couples especially gay men?



---

Mr Lee said: "On Wednesday's show we spoke to a young gentleman who suffered homophobic abuse… he also let me know that quite often when he's walking down the street holding his boyfriend's hand, he gets abuse, he gets funny looks, he gets things shouted at him.

"For one day only – meet my boyfriend. We're going to take a walk through Luton holding hands, and see if anything happens."

After just ten minutes walking around the town, the pair recieve a number of dirty looks and comments.

When they challenge a man on his reaction, he calls the pair "disgusting".

Another woman says: "I don't like it in my face, to be honest".
Powered by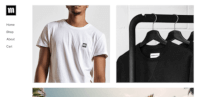 Create your own unique website with customizable templates.