(LUXEMBOURG)

— Today makes a wonderful step towards another European country that will now embrace Marriage Equality. Luxembourg is now the 13th European country to now allow all gay couples the same rights as their heterosexual friends and families, the other 12 European countries include Spain, Portugal, England, Wales, France, Iceland, Denmark, Belgium, Norway, Netherlands, Sweden and Scotland.

Lawmakers in Luxembourg, whose prime minister is openly gay, overwhelmingly approved changes in the small European nation's legislation governing marriage that will allow people of the same sex to wed and to adopt children.

---

The Chamber of Deputies voted 56-4 to adopt the bill, which is said to be part of the most fundamental rewrite of Luxembourg's laws on marriage since 1804. Its website said the new rules could take effect in early 2015, or six months after their official publication.

The Human Rights Campaign, a U.S.-based organization in favor of lesbian, gay, bisexual and transgender rights, said Wednesday's vote makes Luxembourg the world's 19th nation to grant "full marriage rights" to all of its citizens.

Xavier Bettel, who became Luxembourg's prime minister in December, is openly gay.
Powered by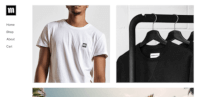 Create your own unique website with customizable templates.