Ok, we at WOGP had to share this gorgeous straight Scottish vlogger in how he reacts to the US ruling from SCOTUS of Marriage Equality last Friday 26th June.

The vlogger's name is

Daniel Euan Henderson

who is also from Glasgow in Scotland which is part of the United Kingdom in which he also has a large Facebook following with his regular posts of what vloggers like to share their everyday life to the world.

So if you can't understand his sexy Scottish accent I will translate in text below for those who wish to read what he said.

---

Daniel Euan Henderson says

,

'So gay marriage is fully legal in the whole of the USA, that's amazing news. 'Isn't it about time we stopped calling it "gay marriage", love is love at the end of the day, it's not a choice who you fall in love with so nobody should be punished for that because "love wins".
Powered by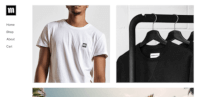 Create your own unique website with customizable templates.