As you can see this women has gone full throttle on racism and homophobia with her rant and yes she calls herself a Christian and calling these 2 Brazilians terrorists, scumbags, child pedophile's from YouTube channel providers from UH-OH MONKEY who have provided a video source of their encounter with this woman from Florida with her ranting and hating in ever way possible. You be the judge on this and let us know what you think?

From

UH-OH MONKEY

Youtube channel posted this state along with their video of the ranting woman attack with her Christian hate towards racism and gays. -

A racist woman mistakes two Brazilians as Terrorists. While filming a YouTube comedy skit in front of a local airport, a racist woman stopped her vehicle on the side of the road and started calling my friend and I terrorists. Being that I'm an inspiring filmmaker, I pulled out my camera and started recording the incident. I honestly never thought this would happen to me. It's disgusting how ignorant and blind people are nowadays, because they're constantly being fed propaganda and false information to keep us divided. People like her need to be shunned out of society, because that's the mentality that keeps us from progressing. SHARE this, we need this negativity shunned!
Powered by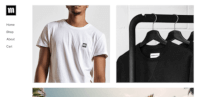 Create your own unique website with customizable templates.